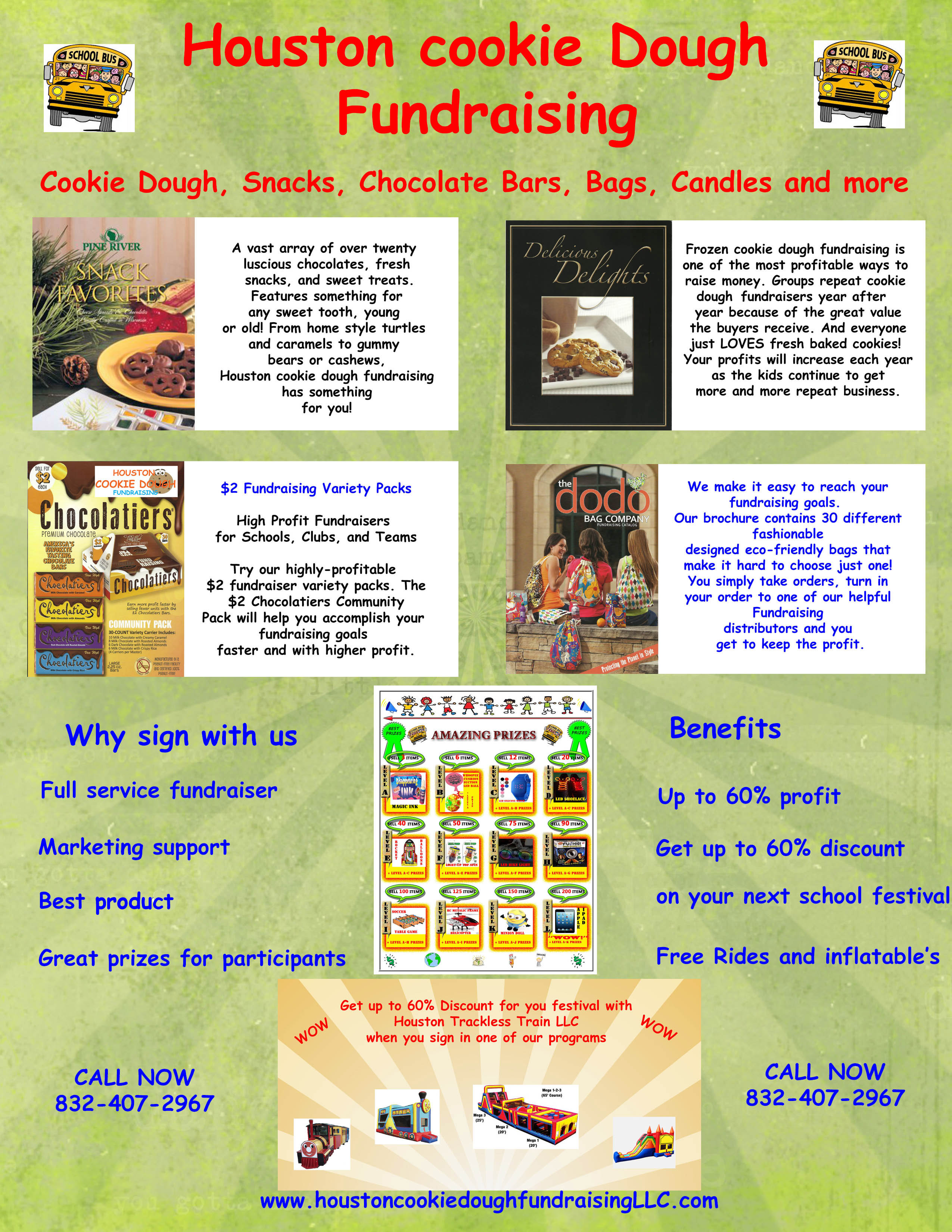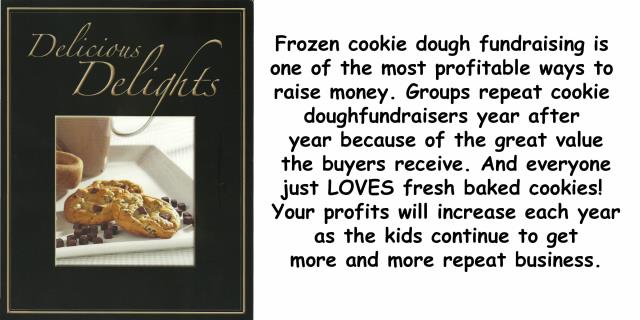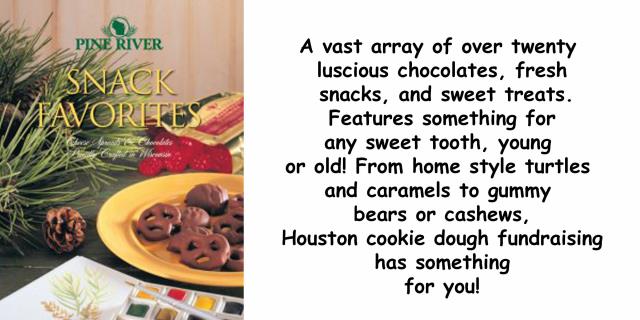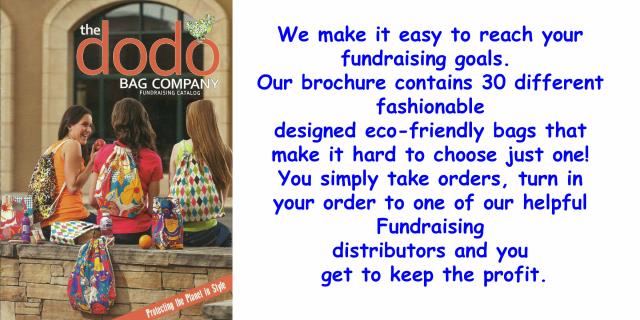 Houston Cookie Dough Fundraising LLC

We offer a wide variety of food product fundraisers such as cookie dough, Healthy Snacks, Gourmet Caramel Corns, Sharing Meals, Earth Candles, Chocolate bars and more. If you are looking for a quick idea, try our In-Hand Sellers like Chocolate bars, Pretzel Rods, gourmet lollipops, and candy. We also offer Brochure Programssuch as seasonal flowers, holiday shoppers, and candles.

We want your next fundraising program to be successful!! Our fundraising consultants will help you every step of the way! Look over our products and let us help you meet your goals!

Which Fundraiser is right for your group?

Click HERE to determine which fundraisers are right for your group!

FREE Selling Kits (brochures, order forms, collection envelopes and prize brochures)

FREE Prize Program for Sellers

FREE Freight

FREE Pre-Pack Order by Seller